Wednesday, March 27th, 2013
Ontario Association of Career Colleges Makes Presentation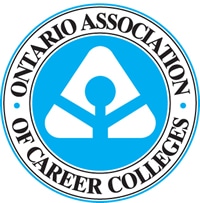 The Ontario Association of Career Colleges (OACC) recently tabled a submission that showcased the contribution the province's career colleges make to the postsecondary education sector, and provincial economy.
Paul Kitchin, Executive Director of OACC, made a verbal presentation to the Standing Committee on Finance and Economic Affairs at the Ontario Legislature in respect to the province's pre-budget consultation process.
"Our association strongly encourages the members of the Standing committee and the government of Ontario to consider ways to more fully utilize the valuable resource of the 145 year old career college sector to help train a skilled work-force, reduce the provincial deficit and assist the well-being of the economy," said Kitchin.
The presentation emphasized the following points:
67,000 students enroll annually in more than 5,000 postsecondary programs offered at 600 campus locations across the province
Career colleges already provide taxpayers with a saving of more than $1 billion every year
Career colleges employ 12,000 staff and generate $94 million in business and payroll taxes each year
OACC is a non-profit organization established in 1973, originally named the Private Career Education Council. The Association's purpose is to ensure that private career colleges have a voice with the Ontario provincial government. They have over 270 current members, with membership growing each month.