Wednesday, March 27th, 2013
KLC College Officially Opens New Whitby Campus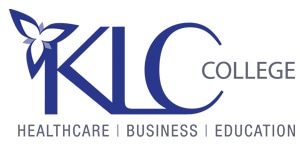 KLC College: Healthcare, Business, Education is proud to announce their new campus located in Whitby is open for business and now accepting students.
One of the programs offered at the campus will be the new Personal Support Worker Program (PSW). Program Coordinator, Audrey DeCecco, said she's excited to offer the program, with support from local employers.
"Their enthusiasm and willingness to work with our students and graduates was very encouraging. We are very excited about the career opportunities that exist for our graduates"
The diploma PSW program is nationally recognized and accredited by the National Association of Career Colleges. It is currently preparing for an intake in May, while the Education Assistant and the Child and Youth Care Worker programs are preparing for September intakes.
KLC College's Whitby campus will also offer programs such as:
Dental Administration
Medical Administration
Medical Terminology
Personal Support Worker
Pharmacy Assistant
Pharmacy Technician
Physiotherapy And Occupational Therapy Assistant
Child & Youth Care Worker
Education Assistant
Accounting Clerk
Law Clerk
Legal Administration
Office Administration
Web Design and Development
The school is also inviting Whitby area residents to come see the new campus at an open house on April 10th at 7 p.m.
Schools mentioned: KLC College: Healthcare, Business, Education