Thursday, March 21st, 2013
Vancouver Community College Signs Agreement with BCIT and SFU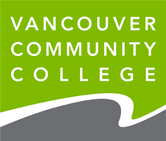 As Canadians say they want better paths between college and university, Vancouver Community College recently signed an agreement with Simon Fraser University (SFU) and the British Columbia Institute of Technology (BCIT).
The trilateral agreement is designed to enable and encourage student to move between institutions, and transition between college and university.
"Many students are looking for multiple pathways that involve programs at both the college and university level," said Sal Ferreras, Vancouver Community College vice-president, education and student services.
"This memorandum of understanding will help make those choices more clear and educational pathways easier to navigate."
Earlier this year, a study by the Higher Education Quality Council of Ontario (HEQCO) found that students transferring from college to university can save themselves and the schools money. The cost to students and the government of a degree earned through two years at college followed by two years at university (2+2) is lower than the cost of a four-year university program. The savings can be anywhere from 8-29% per student over the course of four years.
Vancouver Community College also offers a variety of first-year university credit courses in the arts and sciences. Students can complete credits toward a degree or take single courses as electives or prerequisites for transfer to other college or university programs.
Schools mentioned: Vancouver Community College