Monday, March 18th, 2013
Art Institute of Vancouver Ranked as a Top Video Game Design School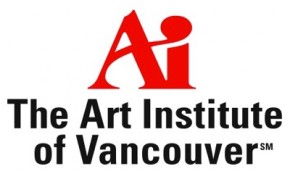 The Art Institute of Vancouver was recently honoured by The Princeton Review as one of the top schools for video game design.
The Princeton Review announced their "Top Schools to Study Video Game Design for 2013" list. The Art Institute of Vancouver came in at number nine on the top 15 of the list for undergraduate schools. This is their fourth appearance on the list.
"It is an honor to be ranked again in the top 15 list by The Princeton Review," said John Mazzoni, President of The Art Institutes system of schools.
"Being ranked is an accomplishment we take very seriously as it is a testament to the quality of higher education our faculty and staff provide, the hard work of our students, and our commitment to remaining relevant in a gaming industry that constantly changes. It certainly shines a light on our dedication to helping students reach their educational goals."
The Princeton Review conducted a comprehensive survey with 150 colleges in the United States and Canada.
"We pride ourselves in providing industry-relevant training where students can work on projects that have been internationally recognized," said Marc Aubanel, Program Coordinator for Game Art & Design at The Art Institute of Vancouver.
"In an industry worth billions, being ranked in the top 15 video game design schools speaks volumes for our program."
Schools mentioned: The Art Institute of Vancouver