Friday, March 15th, 2013
VanArts Offers Scholarships For Web Development Program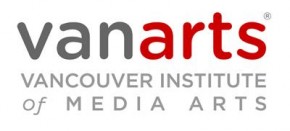 People looking to start a career as a web designer or graphic artist can now get financial help to study at VanArts. The school is now offering partial scholarships to study their Web Development & Interactive Design diploma program.
Over $100,000 in scholarships are available, ranging from $1,000 to $3,000. The schools says the grants are "intended to increase awareness of this great career path for all students."
"I could not have landed my new life without the world-class industry professionals at VanArts," said Masashi Makino, a former student, now working at Sandman Media Inc.
"Their faculty members and highly practical program enhanced my business/technical skills and took me to the next stage, where I am currently working as a web developer & designer to provide a tailored solution for our customers."
They are now accepting applications for their start date in September 2013. Successful candidates will demonstrate a passion for pursuing a career in the Web Development & Interactive Design industries.
The first year of the program covers areas such as:
Computer Basics
Database Concepts
Design Concepts 1
Photoshop
Programming Concepts/PHP 1
Internet Business Concepts
XHTML/CSS
Introduction to Flash & Illustrator
Project Management 1
Schools mentioned: Vancouver Institute of Media Arts