Friday, March 8th, 2013
Vancouver Culinary Students Square Off in Contest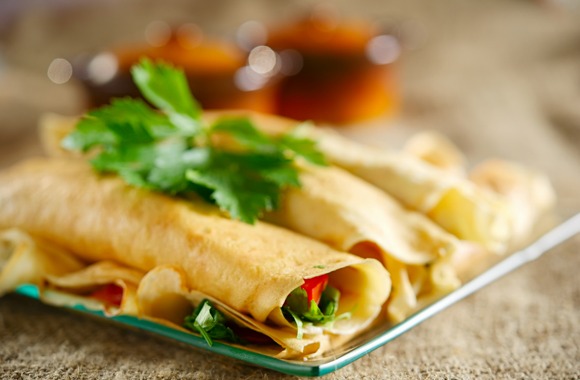 Two local chefs-in-training recently competed to be the next Chef Ramsay. Matt Cusano of The Art Institute of Vancouver and Kevan Hafichuk of Pacific Institute of Culinary Arts (PICA) were the two local finalists in the Almost Famous Chef Competition.
The contest is now in its eleventh year, and invites culinary students from across North America to Napa Valley to compete for $22,000 in prize money, a one-year apprenticeship with a celebrity chef, and the opportunity to recreate their winning dish during a whirlwind media tour.
The student chefs must win one of 10 regional competitions to compete on the national stage. Cusano and Hafichuk were the two representatives from Vancouver, who traveled to Toronto to compete to represent Canada in Napa Valley.
In the end, the 2013 Canadian Regional competition winner was Jean-Christophe Comtois of École hôtelière de la Capitale! Congratulations!
Hafichuk was playing football for the University of Calgary when he was sidelined by a career-ending shoulder injury, in December 2011. While he was rehabilitating, he says he got hooked on the food network and soon saw a new passion. Cusano, credits his growing up in an Italian household to his taste for sophisticated flavours.
Cusano and Hafichuk were also on competing teams in competition at the BC Food Expo. Hafichuk's team won gold, and Cusano's won silver.
Schools mentioned: Pacific Institute for Culinary Arts