Tuesday, March 5th, 2013
Canada Welcomes a Record High Number of Students from India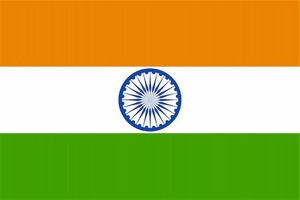 Not long ago, STUDYMagazine reported that Canada saw a record number of international students in 2012. Part of that influx was unprecedented an number of students from India.
This week, data was released that shows that Canada issued more than 130,000 visas and more than 13,000 study permits to Indian citizens. This represents a 58-percent increase in visas and a 530-percent increase in student permits since 2004.
"Indian travellers are among our top ten international travellers to visit Canada," said the Honourable Maxime Bernier, Minister of State (Small Business and Tourism).
"Our government is working with industry to capitalize on this growth, to welcome even more Indian travellers and to create jobs and growth in Canada, while strengthening our relationship with our Indian visitors."
"Attracting an increasing number of visitors to Canada, including the best and brightest young minds, is part of our plan to grow the economy and create jobs," said he Honourable Jason Kenney, Minister of Citizenship, Immigration and Multiculturalism.
"We strive to issue visas and permits as quickly as possible to facilitate travel for visitors and students and to benefit from the economic spinoff they bring to Canada."
The Harper Government is proud of these swelling numbers and credits a part of them to some recent initiatives, such as:
Overall improvements to the visa application process
The period for multiple-entry visas was extended from 5 years to 10
Grandparents of Canadian citizens and residents can now apply for the new Super Visa
Improvements to the Canada-India bilateral air transport agreement, which adds to the number of flights permitted.