Thursday, February 28th, 2013
Would Free Tuition Actually Be a Bad Thing?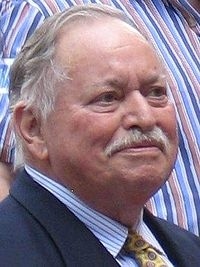 Free tuition, sounds like a dream right? Going to the Canadian college or university of your choice and earning an education with no massive student loan to pay off. Sounds amazing, doesn't it?
But there, are some who feel that free tuition would be a bad thing. It might even reduce access to college and university, instead of open up the doors.
"If there is free tuition, it will be necessary to change the structure," said former Quebec premier Jacques Parizeau. "There will have to be a tightening up."
Parizeau recently said in an interview that a system with free tuition would probably be financed largely by corporate taxes and the imposition of a capital tax on banks. It would also result in a massive influx of applicants and much higher entrance requirements.
Parizeau also talked about his own experience attending law school in the 1950s in Paris, where the tuition was a low and almost-free rate of $8 (roughly $62.15 when adjusted for today's inflation)for the academic year. In his first year, there were 4,000 registered students. By his third year a lot of the less-serious students had packed it in. He claims that less than 400 were still in the course.
Would this happen in Canada? What do you think? Please feel free to leave your comments below.