Friday, February 8th, 2013
DeVry Closing Calgary Campus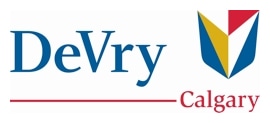 Staff and students were sad to learn that DeVry Institute of Technology is closing the doors to its Calgary campus.
Many are pointing to the school's sky-high student loan default rate. In fact, numbers show that students at DeVry are twice as likely to default on their student loans, versus the rate for public schools.
"This is proof the primary preoccupation of private schools like DeVry is to get students in the door, not on ensuring they get a quality education," said Jim Turk, executive director of the Canadian Association of University Teachers.
"The government often gets left holding the bag when they default."
However, DeVry officials argue that those numbers are deceptive.
"Our students are often the first generation to attend a post-secondary institution and holding down a full-time job or supporting a family while going to school," said Ranil Herath, President of DeVry Calgary.
"I would expect students with like demographics at other schools would have similar default rates."
According to the Calgary Herald:
That students leaving DeVry during the past five years owed an average of $15,863.
Those leaving the University of Calgary were on the hook for $12,039 on average and those exiting the Southern Alberta Institute of Technology had a debt of $11,619, on average.
Nearly 23 per cent of federal loans to DeVry students during that five-year period — some $3 million — were delinquent or in default within 12 months of when repayment should have started.