Tuesday, February 5th, 2013
BC Students Get Ready to "Rock The Vote"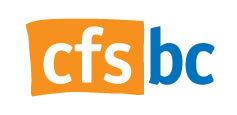 In the last BC provincial election, there were more than 500,000 eligible voters under the age of 34 who did not vote. This time, The Canadian Federation of Students-BC (CFS-BC) wants to change that.
BC's college and university students' unions are gearing up to register student voters under the banner "Rock the Vote BC," with a provincial general election less than 100 days away.
"We want our voices heard, so students are registering to vote and letting candidates know where we stand," said Katie Marocchi, Chairperson of the Canadian Federation of Students-BC. "An election is a pivotal time for the parties to articulate a vision for their plans to reduce student debt and improve public education.
The campaign's website features lots of information for young voters. Everything from info on issues that affect them, to a schedule of events like flash mobs.
The CFS-BC claims that, with campuses in over 25 communities in BC, a mobilized student vote could easily have an impact on the outcome of the election.
"From record high tuition fees to transit to the environment, students and young people have a lot invested in the outcome of this election," said Marocchi.
"We want to see politicians make bold commitments to policies that improve life for students and our families."