Friday, February 1st, 2013
Canadore College Showcases Student Issues in Video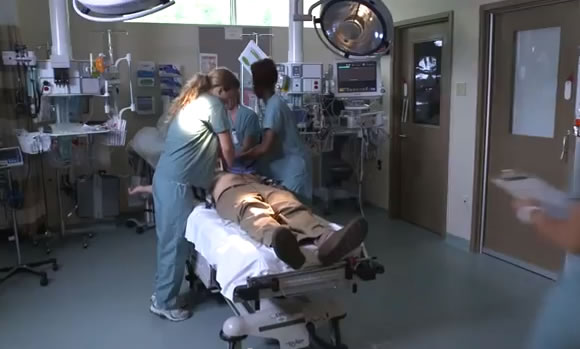 A new corporate video from Canadore College explores some of the issues facing today's Canadian college graduates.
The video, Shifting Forward, was done entirely in-house by Canadore's Marketing Department, a Television Video Production professor and his students.
"We are challenging the way things used to be done. We aren't just training graduates, we are training the workforce of tomorrow, so their skills need to match the jobs available," said Canadore President George Burton.
"This video showcases some of the expertise we have within our walls. It is a testament to the high calibre of talent we have under our own roof."
The video was shot on the ultra high definition-high resolution RED EPIC digital camera, used in films like The Hobbit. Canadore has over 60 fulltime programs. Many of the programs and labs were showcased in the film.
All the writing, filming, editing and production was done over four days, with students learning on the set in a sort of real-world classroom from Professor and Coordinator of the Television program, Yura Monestime.
"The students are so eager to be on an authentic set and see how it is really done…this was a great learning experience for them," said Monestime.
Schools mentioned: Canadore College