Thursday, January 31st, 2013
Study Says College-to-University Saves Students and Government Money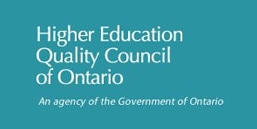 According to a new study from the Higher Education Quality Council of Ontario (HEQCO), students who transfer from college to university are likely to save themselves and the government money.
The study, called College-to-University Transfer Arrangements and Undergraduate Education: Ontario in a National and International Context finds that students also often earn grades equivalent to students who go directly into university from high school.
"The experience of other jurisdictions suggests that policymakers need to establish clear and quantifiable goals, including appropriate deadlines and accountability," said David Trick, the study's author and a former Ontario assistant deputy minister for postsecondary education.
The study also found that the total cost to students and the government of a degree earned through two years at college followed by two years at university (2+2) is lower than the cost of a four-year university program. The savings can be anywhere from 8-29% per student over the course of four years.
To meet the growing demand for an efficient and universal transfer system, the study outlines 3 pathways:
• Creating two-year university transfer programs at colleges in arts and business.
• Expanding pathways from college career-oriented programs to university.
• Expanding pathways from college career-oriented programs to college degrees.