Wednesday, January 30th, 2013
After Student Loan Info is Stolen, Canadians Wonder What's Next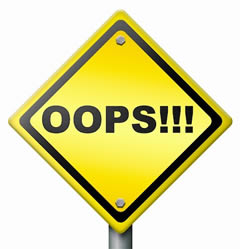 Earlier this month, hundreds of thousands of Canadians had their personal student loan information stolen, after thieves absconded with a mobile hard drive. HRSDC has announced credit protection would be provided, free of charge, for those affected by the theft.
However, it's hard to tell what, if anything that means.
It's unclear what costs the government will be responsible for covering. The Canadian Alliance of Student Associations (CASA) have expressed deep concerns that the "implications of this coverage could be financially debilitating for the department and student financial assistance in the years to come."
"What we are most concerned about in the long run is the implications this unexpected expenditure could have on federal financial assistance for students," said Zachary Dayler, National Director for the CASA.
The CASA sent a request to Minister Finley's to find out:
What is the annual cost to the government to cover ?
What does the government expect to incur in annual costs for the sum total of credit protection?
What does the government estimate the maximum annual cost to be for credit protection?
Will the government ensure that funding to the Canada Student Loans Program and Canada Student Grants Program will not be affected by any re-allocation of funds?
"We need to know how much the government expects this to cost, and if it will impact the funding of the financial assistance programs that hundreds of thousands of Canadian students depend on," said Dayler.