Thursday, January 17th, 2013
Government Loses Student Loan Information for 583,000 Canadians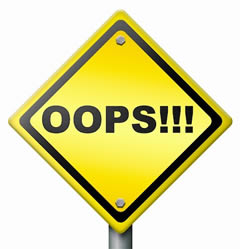 Yup this happened. The Canadian government has confessed that they have 'lost" the student loan information for 583,000 Canadians. More precisely, they had it stolen.
It seems thieves made away with the, ahem, external hard drive that this oh-so-private information was stored on. That's right. An external hard drive. Not exactly as grand as the scene from Fight Club where they blow up credit card buildings is it?
This situation has left over a half million Canadians asking "So… am I off the hook?" 583,000 Canadians who took out a student loan between 2000 and 2006 hoping that no records of debt now means no debt. Is this too good to be true?
Sorry, but your balance is still on file. However, you might be a bit concerned about the security of your information, as thieves gained access to:
Personal information on 583,000 Canada Student Loan borrowers who were clients of the CSLP from 2000-2006. Student loan borrowers from the province of Quebec, Nunavut and the Northwest Territories during the same time period are not affected;
Student names, Social Insurance Numbers, dates of birth, contact information and loan balance of Canada Student Loan borrowers;
Personal contact information of 250 HRSDC employees;
No banking or medical information was included on the portable hard drive.