Wednesday, January 9th, 2013
Simon Fraser Student Wants Morgan Freeman For Film Project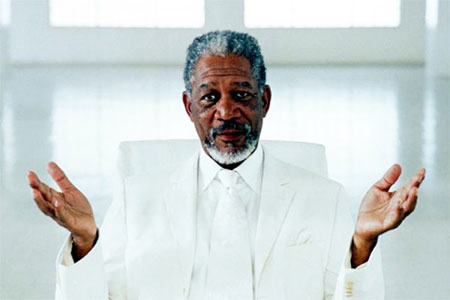 Ian MacDougall just wants Oscar winning actor Morgan Freeman to do the voiceover for his student film. Is that so much to ask?
It is, in fact. And tracking down the Hollywood A-lister is proving as difficult as it sounds.
A week before MacDougall had to hand in his final project for a course at Simon Fraser University, his hard drive wiped out an entire year's worth of work and footage. This left him desperate to film "something" to hand in, so he revisited an idea he had earlier in the year. The idea was to film a documentary about his trying to track down Morgan Freeman, then getting the start to narrate the footage.
So that became the movie. And hopes of turning footage into a 20 minute documentary have now turned into ambitions of a full-length documentary—with Freeman's voice of course.
Such projects are not unheard of. In 2004, the film My Date with Drew followed a young man and his borrowed camcorder on his quest to ask out actress Drew Barrymore. In the end, filmmaker Brian Herzlinger meets his unsuspecting co-star. However, MacDougall has yet to get any face time with Freeman.
He is still trying though, and says he plans to move forward, with or without Freeman's voice.
"I think we really have a solid story regardless of whether Morgan does sign on in the end," said MacDougall.
"I'm looking forward to just being able to show it."