Thursday, January 3rd, 2013
Canadian Government to Crack Down on International Student Fraud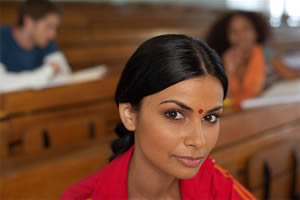 Canada's Citizenship, Immigration and Multiculturalism Minister Jason Kenney recently announced a series of proposed measures to prevent fraud in the International Student Program (ISP).
"Attracting the best and brightest young minds from around the world is key to the continued success of Canada's economy and long-term prosperity," said Minister Kenney.
"But there are too many stories of international students who pay a lot of money and leave their families back home to study in Canada, only to find out they have been misled. These changes will help us better protect international students and the reputation of Canada's post-secondary education system by making sure that international students are coming to quality institutions that comply with basic standards of accountability."
The proposed changes include:

Limiting study permits to students attending institutions designated by provinces and territories.
Addressing concerns that some institutions are providing poor-quality programs or facilitating, knowingly or not, the entry of foreign nationals to Canada for purposes other than study.
Having Citizenship and Immigration Canada (CIC) work with provinces and territories to develop a framework to designate educational institutions that will be permitted to host international students.
Allowing eligible international students that are attending designated institutions to work part-time off-campus, without having to apply for a separate work permit. This would contribute to Canada's appeal in attracting the best and brightest students from around the globe.