Thursday, December 20th, 2012
Win a Scholarship to The Art Institute of Vancouver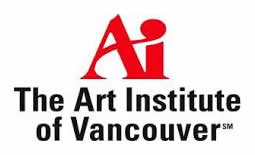 Students considering a career in the art scan start their career by designing a poster. The Art Institute of Vancouver's new "You Can Create Tomorrow" contest is awarding scholarships to the students that design winning posters.
"This year's competition challenges high school seniors and high school graduates from the U.S., Canada and Puerto Rico to design a poster that best expresses the competition's theme 'You Can Create Tomorrow' for tuition scholarship opportunities," said the school's website.
Students will create an original poster design that expresses the theme "You Can Create Tomorrow." The work will be judged on originality, visual impact, required elements and demonstration of basic concepts.
Winners in the local high school senior category can earn up to a $3000 tuition scholarship to attend the Art Institute of Vancouver. Whereas, local winners in the high school graduate/adult category can earn a $1000 scholarship.
The first place winner in each category will progress to the national competition where they can win as much as a $10,000 tuition scholarship to study at one of the more than 50 Art Institutes schools.
They are currently accepting applications from now until January 31st, 2013.
Schools mentioned: The Art Institute of Vancouver