Wednesday, December 19th, 2012
Vancouver Community College Receives $100,000 to Fund Trades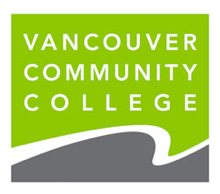 Good news for students in British Columbia looking for a career in the trades. The provincial government just allocated $109,440 in funding to Vancouver Community College.
The funds will support the growth of the skilled trades in BC, as the college's Broadway campus will get funding for 16 seats in their heavy-duty/commercial transport mechanic program.
"The funding we're announcing is helping to train-up workers for the current job market. It's another key step in B.C.'s Jobs Plan where we are delivering the right mix of workers, with the right skills in the right regions to meet local labour demands," said John Yap, Minister of Advanced Education, Innovation and Technology.
The college also offers dozens of other programs, such as Automotive Service Technology Diploma, Commercial Transport Vehicle Mechanic Apprentice, and Heavy Duty Mechanic Apprentice.
The funding is a part of an overall funding initiative that is kicking in over $1.7 million to BC's schools to create 360 seats at 10 post-secondary institutions across the province.
Overall, the BC government is reporting that they are investing $1.9 billion to support post-secondary education this year. This investment is almost $33 million (or 45 per cent) higher than it was in 2004 when the Industry Training Authority was established.
Schools mentioned: Vancouver Community College