Tuesday, December 18th, 2012
The Co-operators Awards $86,618 to College and University Students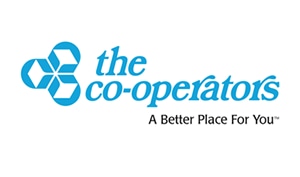 The Co-operators Foundation awarded $86,618 in grants to 20 young Canadians. The grants were awarded to sustainability-minded students for their various projects.
The program is called IMPACT! The Co-operators Youth Program for Sustainability Leadership, and has awarded more than $250,000 to 440 exceptional student leaders from colleges and universities across Canada.
"The IMPACT! program has brought together bright young people from a variety of backgrounds, who share a common passion for affecting change and addressing serious environmental, social and economic challenges we face," said Kathy Bardswick, President and CEO for The Co-operators.
"We're pleased to provide financial support for the incredible work they are already doing in their communities."
The grants went to:
Alla Guelber: Royal Roads University
Alyssa Kostello: Capilano University
Athina Conner: Camosun College
Clarie Horwood: Camosun College
Cole Nadalin: Lambton College
Devon Willis: McGill University
Emilie Novaczek: Kings University College
Evan Bowness: University of Manitoba
Jane Wu: Queen's University
Jonathan Glencross: McGill University
Keleigh Annau: Mount Allison University
Lisa Prince: University of Guelph
Manu Suvarna: University of British Columbia
Maria Grountseva: University of British Columbia
Mats van Kleef: University of Ontario Institute of Technology
Riley Pollom: University of Newfoundland
Robert Woodrich: University of Windsor
Simran Lehal: University of Northern British Columbia
Terry Sidhu: Simon Fraser University
The funding will kick start some projects, while ensuring continued operation and expansion of others.