Thursday, December 13th, 2012
3 Canadian Universities Rank Among Canada's Most Family-Friendly Employers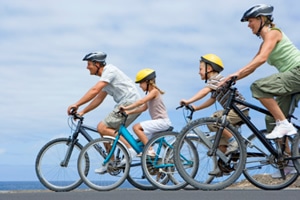 Trying to balance a career and a family? Working at Dalhousie University, Simon Fraser University or the University of Toronto is a good place to start. The three Canadian universities recently made the list of Canada's Most Family-Friendly employers.
To qualify, a business needs a head office or principal place of business in Canada and employers of any size may apply, whether private or public sector. They are judged based on criteria like work atmosphere & communications, financial benefits & compensation, health & family-friendly benefits, vacation & personal time-off, employee engagement, training & skills development, community involvement.
The 3 Canadian universities were chosen based on:
Dalhousie University: 3,328 employees. Offers generous tuition subsidies for employees' immediate family members.
Simon Fraser University: 2,752 employees. Manages an onsite daycare facility and offers new urbanist living options as part of the UniverCity development project, which surrounds the campus.
University of Toronto: 8,485 employees. Manages an academic scholarship program for children of employees who pursue postsecondary education.
The Canada's Top Family-Friendly Employers competition is organized by the editors of Canada's Top 100 Employers. This is the competition's 13th year.