Tuesday, December 11th, 2012
Report: Ontario's Universities Doing More with Less Money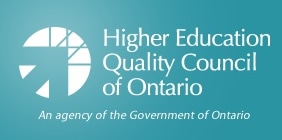 Ontario's universities are succeeding despite low funding. This is according to a report called The Productivity of the Ontario Public Postsecondary System.
The release was published by the Higher Education Quality Council of Ontario to present "a preliminary analysis of the productivity of the Ontario public postsecondary system to reveal where opportunities may exist to increase efficiency and productivity."
Their data found that Ontario's universities are teaching and graduating more students and leading the country in research output, while using less money than universities in all other provinces.
"During this period of fiscal restraint, Ontario universities continue to meet the needs of the growing number of students making their way to our campuses, while maintaining the same high level of education and groundbreaking research that have made our sector renowned," said Alastair Summerlee, Chair of The Council of Ontario Universities (COU) and President and Vice-Chancellor of the University of Guelph.
The report also points out that Ontario's university enrolment increased almost seven times faster than the funding per student, from from 2002-2003 to 2008-2009.
"Ontario universities are committed to continuing to find efficiencies and make gains in productivity, so they can maximize public dollars for the teaching, research and services that benefit students," said Bonnie Patterson, COU President and CEO.