Tuesday, December 11th, 2012
CDI College Surrey's Practical Nursing Program Accepting Applications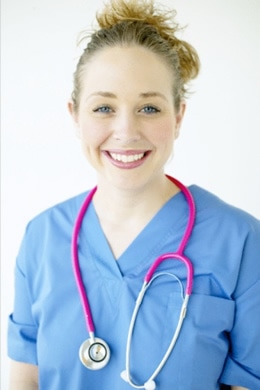 CDI College campus in Surrey, British Columbia is currently accepting applications for their Practical Nursing program.
Students can study and graduate in about 18 months and will be prepared to write the Canadian Practical Nurses Examination (CPNRE) exam.
"The Practical Nursing grads from CDI College have a lot to be proud of," said Larry Heinzlmeir, VP of Marketing at CDI College. "We wish them the best of luck in their future careers and know their training will help them to have successful careers in the healthcare sector."
The program stresses a hands-on approach to teaching students how to deal with the equipment and responsibilities they will face in the workforce, in settings like hospitals, doctors' offices, schools, group homes and other settings
"I'm a tactical learner. I need to be doing something to help me learn it," said Richard Jepson, a CDI College Practical Nursing grad. "It's good to have the book learning, it's good to listen to teachers lecture, but applying all three helps people learn better. It certainly helped me."
CDI College prides itself on the significant number of grads that pass their CPRNE exam on the first try. Graduates from the Vancouver campus achieved a 100% pass rate in September 2012.
Schools mentioned: CDI College