Friday, December 7th, 2012
Colleges Canada Reports Record High Enrollment Across the Province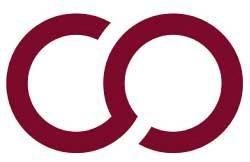 Ontario's college campuses are seeing more students than ever, according to the numbers released by Colleges Ontario. According to their data, more than 123,000 students are enrolled in first-year programs at the province's 24 colleges. This is a 4.9 per cent jump from last year.
"In this difficult job market, more and more students are pursuing the career-focused programs at Ontario's colleges," said Linda Franklin, the president and CEO of Colleges Ontario. "They enroll in college because it means long-term success."
International numbers are up even more, with a 17.4 per cent increase in international enrolment this year. Also, the number of university grads applying to college for a next step rose to 40 per cent higher than it was 5 years ago.
"People entering the workforce must demonstrate they have the problem-solving abilities and the skills to succeed," Franklin said. "More than ever, a college education has become an important part of a student's path to meaningful employment."
College's Ontario's numbers also show that:
Ontario's colleges serve 200,000 full-time students
They also serve 300,000 part-time students and clients.
83 per cent of college graduates found work within six months of graduation.