Wednesday, December 5th, 2012
Calgary Student Pays Tuition with Change to Protest New Fees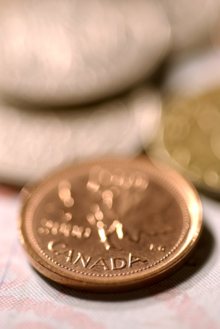 Devin DeFraine just wanted to pay for school with a credit card. But his school wanted to charge him more to do so, so he paid in cash. About 230 lbs. worth of cash. He paid for his schooling with a big sack of coins.
"If they're gonna nickel and dime us, I'm gonna nickel and dime them," DeFraine told CTV News.
DeFraine. is a 2nd year Geology student at Calgary's Mount Royal University. He was protesting the fact that the school now charges an additional 1.79 to 1.89 per cent more for students who want to pay their tuition via MasterCard or Visa. This new fee can add up to about 60 dollars per student.
"Of course this is not a convenient or happy change for the students," said Annalise Van Hamm, of Mount Royal University's Financial Services.
"We understand that and we've done our best to work with them, to make sure people understand and understand why the changes are, and I think we've done our best to make as many options available as possible."
The school says there are no plans to reverse the current policy or their fee structure. It's estimated that about 90 percent of Mount Royal University students pay for their tuition via a credit card.