Tuesday, December 4th, 2012
NACC Hands Out Inaugural Instructor Of The Year Award in 2013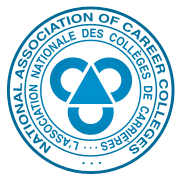 The National Association of Career Colleges (NACC) is looking to name their 2013 instructor of the year. They are now accepting nominations for educators who have shown a passion for teaching and motivating their students.
To qualify, an instructor must:
Work at an NACC member school in 2012
Be nominated by the college, submitted on college letterhead
Demonstrate leadership and the ability to inspire those around them
Exude a passion for their program and education
Be prepared to make an oral presentation describing their experience at the college at the 2013 Conference and AGM in Vancouver, BC, April 24-26.
The nomination deadline is January 31, 2013. Applicants will be judged by a selection committee comprised of no less than three and no more than five representatives of the NACC board.
The NACC will also be handing out their Graduate of the Year award for the second year in a row. Last year, Cory Page, a student at Willis College of Business, Health and Technology, received the first ever National Student of the Year Award from the NACC.
The NACC 2013 Instructor of the Year Award will consist of a certificate and a cash award of $100. In addition, expenses to travel to Vancouver for the 2013 Conference and AGM to receive the award will be covered by NACC.