Monday, December 3rd, 2012
More Canadian Students Want an MBA and Take GMAC Test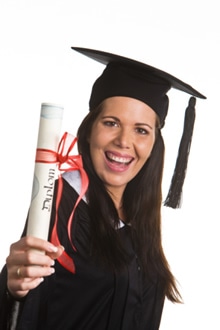 More Canadians students are looking to earn their MBA, while more American students are passing on it.
The Graduate Management Admissions Council recently reported that the number of Canadian citizens taking their Graduate Management Admission Test (GMAT) rose 7 per cent to 7,820 over 2008-12. Across the border, the number of American students writing the test dropped by 7 per cent.
"2012 was a remarkable year," said David Wilson, GMAC president and CEO. "GMAT testing rose from 2011 to 2012 in all world regions. The number of programs receiving GMAT scores rose to an all-time high. And we and our partners were able to scale our systems and delivery to individual test takers seamlessly to accommodate the high demand for the exam in the spring."
Overall, the 2012 testing year was a record year for GMAT volume with 286,529 GMAT exams taken, with 831,337 GMAT score reports sent to 5,281 programs across the entire world.
Canada wasn't the only country taking the test outside of the US. The number of tests taken by non-US citizens rose 19 per cent in 2012 and represented 59 percent of the global GMAT volume.
Chinese test takers represented 20 percent of the global number. In 2012, the number of exams taken by Chinese citizens increased 45 percent to 58,196 exams.