Thursday, November 29th, 2012
NACC Accepting Graduate of the Year Nominations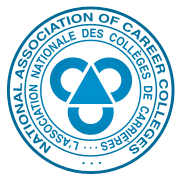 Do you know someone who has turned their life around using education? Or someone who is using their newfound education to help their community? If so, the National Association of Career Colleges (NACC) wants you to nominate them for the 2013 Graduate of the Year Award.
To qualify, the nominee must:
Have graduated from an NACC member school in 2012
Be nominated by the college, on college letterhead
Be working in the field in which they trained, with a letter of support from the employer
Make an oral presentation describing their experience at the college and how it prepared them for the workplace at a Reception for Members of Parliament
The NACC says they will judge applicants based on the students' ability to demonstrate leadership, inspire others and exhibit a passion for their program, for their education and for their future.
Last year, Cory Page, a student at Willis College of Business, Health and Technology, received the first ever National Student of the Year Award from the NACC.
The award will consist of a certificate and a cash award of $100. In addition, expenses to travel to Ottawa to receive the award will be covered by NACC. The Nomination deadline is January 31, 2013.