Monday, November 26th, 2012
SAIT Polytechnic Bans Shooters at Campus Pub Before 3 P.M.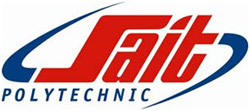 In a very unpopular move, SAIT Polytechnic has changed their campus alcohol policy, which bans shooters before 3 pm. They have also started limiting students to just 2 drinks before 3 pm.
This has left some students on campus feeling more than thirsty. Many of the local students have said they feel like they're being babied.
"For us, the big issue is consultation. They left out 90 per cent of the people on campus: the students," said Matthew Armstrong of the SAIT Students' Association, which owns and operates The Gateway campus pub.
Previously, students were required to eat a meal with any alcoholic drinks prior to 2 p.m., but there was no ban on shooters, or limit on the number of drinks.
School officials say that the new guidelines are in place to get rid of the possibility of students operating equipment on campus after drinking. SAIT has a large number of trades students who operate potentially dangerous equipment or tools.
However, Armstrong says the student population at SAIT is mostly over the age 25 and he feels the new regulations "don't respect their maturity."
He also said the bar is a place for students to unwind, not act irresponsibly.
"If you come here on an average Monday or Tuesday night, it's pretty tame."