Wednesday, November 21st, 2012
BizTech Institute Offers New Lab for Medical Laboratory Technician Program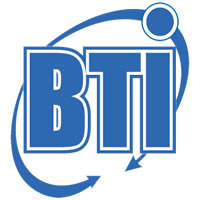 Mississauga's BizTech Institute has opened the doors to a new lab, to help open new doors for their students.
The new lab will house their Medical Laboratory Technician Program and can help train students to work in places like clinics, blood donor centers, addiction centers, public health laboratories, medical laboratories, or pharmaceutical bio-medical laboratories.
Harpal Dharna is the owner of Biztech Institute and said they opened the new lab to, "Offer the best lab and hands on skills, that most other colleges are lacking- based on feedback we received from instructors."
Their 34 week program can help students get trained for a career as a:
Medical Laboratory Technician/Assistant
Medical Laboratory Assistant
Phlebotomist / Phlebotomy Technician
Biomedical Laboratory Technician
Pharmaceutical Biomedical Laboratory Technician
Medical Laboratory Research Technician
Laboratory Technician – Hematology, Blood Transfusion, Histopathology or Microbiology.
Dharna added that the new lab took 9 months to fully complete and they have since seen a "Very positive response from both instructors and students. The availability of equipment has been a pleasure for students."
BizTech Institute also offers diploma programs in other areas such as business & law, information technology, health services, as well as accounting & taxation.
Schools mentioned: BizTech Institute