Friday, November 16th, 2012
Brighton College Opens New Campus in Surrey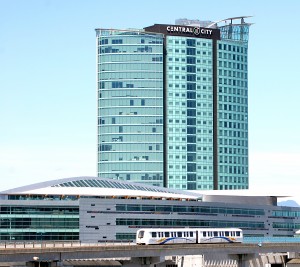 Brighton College is opening its third college campus in Surrey Central City, as of January 1st, 2013. The grand opening has been scheduled for January 25th, 2013, with activities and prizes including $5000 in scholarship awards.
"With the continued growth and development of the city of Surrey coupled with its youthful demographic, the city has witnessed a sprouting of education institutions," said school officials in a news release.
"Brighton College, a Private Career Training Institutions Agency (PCTIA) accredited career training college, strives to benefit its surrounding communities in Vancouver and Burnaby by offering recognized programs that qualify its students for obtaining valuable careers shortly after graduation."
The new campus will offer programs such as:
Brighton College also has campus locations in Vancouver at Hastings St. and Seymour St, as well as in Burnaby on the corner of Kingsway and Willingdon Avenue.
"Brighton College provides students with opportunities for acquiring industry-recognized credentials and marketable skills that lead to commensurate employment and the establishment of a foundation for higher education," said school officials.
"The college offers certificate and diploma programs through PCTIA accreditation and with British Columbia Education Quality Assurance (BCEQA) designation."
Schools mentioned: Brighton College