Tuesday, November 13th, 2012
More Canadian University Students Using Antidepressants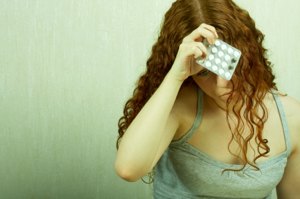 At some universities, more students are using antidepressants than birth control pills. CBC recently reported that more Canadian post-secondary students are using antidepressants than they did 10 years ago.
Take the University of Ottawa for example. Last year, their students claimed $119,049 worth of antidepressants. That's more money than they claimed for drugs to treat skin disorders, attention deficit disorders and antibiotics combined.
"We're still seeing that that class of medications is almost always the No. 1 category," said Lev Bukhman to CBC.

Bukhman is director of Studentcare Networks, the largest student health insurer in Canada and he added, "Sometimes it's number two with oral contraceptives, but certainly there's been a great deal of growth over the past decade in the use of these medications."
So what's the cause for this increase? Is there a link to record high tuition rates?
"I think financial stress is a big reason for students relying on antidepressants a little bit more over the last few years," said Ann-Marie Roy, vice-president of communications for the university's student federation.
"Students are working several part-time jobs while going to school and sometimes it's not enough … it's evident that financial stress is the root cause of a lot of the stress students face."