Thursday, November 8th, 2012
More American Students Choose Canada for College and University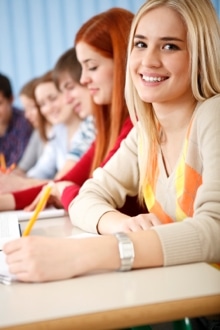 More and more American students are seeing the value of Canadian colleges or universities. Right now, there are about 10,000 of them, actually.
The Seattle Times recently reported that there are more than 10,000 Americans currently studying in Canada.
"Students tell us they were looking for a top-ranked West Coast university in an outstanding location," said Aaron Andersen, manager of international recruitment at the University of British Columbia (UBC).
UBC also reports a 33 per cent growth in U.S. applications since 2008.
"When they realize it is also an international experience close to home, and an incredible value compared to many other comparable U.S. institutions, (that) often pushes UBC to the top of their list."
Last year, the average tuition at an American public university was nearly $21,000 for out-of-state students and almost $28,000 at a private four-year school. Whereas, tuition for international students in Canada ranges from about $14,000 to $26,000, according to the Association of Universities and Colleges of Canada.
Students might have to deal with higher living expenses. Food, for example, is much more expensive in Canada. However many are finding the savings on tuition are more than worth it.
As a whole, Canada is becoming a hot destination for foreign students. Last week, The Association of Universities and Colleges of Canada (AUCC) reported that international student enrolment has increased 12 percent this fall.