Thursday, November 1st, 2012
International Student Enrollment up 12% at Canada's Universities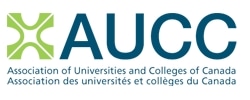 Canada's international student numbers are continuing to rise, as more students across the globe are choosing Canadian universities. The Association of Universities and Colleges of Canada (AUCC) are reporting that international student enrolment has increased 12 percent this fall.
These numbers account for all provinces, except Quebec, whose numbers will be available in November.
"The presence of students from around the globe on Canadian campuses enriches the education experience for all students," said Paul Davidson, president of the AUCC.
The federal government estimates that international students in Canada generate 81,000 jobs, nearly $8-billion in spending and more than $445 million in government revenue.
"Living and learning alongside students with different perspectives, languages and cultures helps Canadian students develop the international awareness in demand by today's employers."
These numbers coincide with an overall growth in university enrolment in 2012, with a 3.4 percent bump in the graduate student population and two percent among undergraduates. The AUCC claims there will be 2.1 million jobs created for university graduates and they can earn $1.3 million more over the span of their career, versus people with only high school education.
"Students and their families recognize that university remains the surest path to prosperity," said Davidson.
"University graduates routinely earn much higher incomes and experience more stable employment than those without a university education."