Monday, October 29th, 2012
Toronto Students Sleep on Streets to Fight Poverty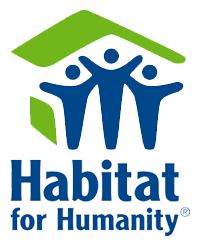 Toronto students will be going without the comforts of home this week, to raise awareness of the lack of affordable housing in Toronto.
University and college students from across the GTA are supporting Habitat for Humanity Toronto in a campaign to showcase the substandard housing conditions for many local families.
"With one in five Toronto households living in substandard housing, this issue affects not only low-income families, but the growth and prosperity of our city overall," said Neil Hetherington, Habitat for Humanity Toronto CEO.
"Seeing student activists target this issue by mounting a creative public demonstration sends a very powerful message. As the next generation of leaders, we depend on our city's youth to educate and inspire their peers to advocate for affordable housing."
College and university students from all over the city will get together at Ryerson University's campus to build and live in a shanty town made of plywood cabins. This is the fourth annual Home-a-Thon, and will feature a "haunted" theme to coincide with the time of year, and the many horrors impoverished families face every day.
The students are also raising awareness of Habitat for Humanity Toronto's year-round affordable home building efforts throughout the city.