Thursday, October 18th, 2012
Is France Really Banning Homework?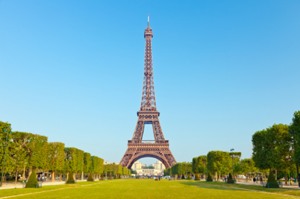 Don't tell Canadian kids this, but France may actually ban homework. Yeah, seriously. French President François Hollande said on Tuesday that he wants to ban homework in French schools as a part of education reforms.
"Education is priority," said Hollande.
"An education programme is, by definition, a societal programme. Work should be done at school, rather than at home."
His measures are aimed at improving standards and giving a break to the French pupils, especially those in disadvantaged areas. He feels that homework is particularly unfair to poor children who are already struggling with personal issues at home.
His other ambitious reforms include:
Incentives for teachers to teach in challenged areas.
A 4.5 day school week, instead of 5
Less students being held back or failing grades
Children being able to attend school at an earlier age in highlighted zones
Why are French students in need of the break? Before Canadian youth get too jealous they should consider the following. French children's test scores are above the European average, but they are at school later than most Canadian parents are at work, with the home bell ringing at 5pm or 6pm.
Hollande was elected in May and has also promised to employ some 60,000 teachers over five years.