Tuesday, October 16th, 2012
British Columbia Students React to Government's Anti-Hipster Ads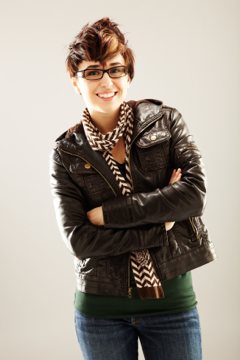 Poor Hipsters. Facebook and Twitter are choked with anti-hipster jokes and graphics. Now, even the British Columbia Ministry of Jobs, Tourism and Skills Training is getting in on the bashing.
Hipsters are identified as the new poster boys for laziness in a new series of employment transit ads that state "Hipster is not a full time job," in an attempt to push students to use careertrekbc.ca to start their career.
"These ads are offensive and in poor taste because they imply youths are just sitting around and not wanting to gain employment," said Katie Marocchi, chairperson of the Canadian Federation of Students in B.C.
"It shows how this government is disconnected from reality when they insist there's no money to invest in post-secondary and then they spend money telling us it's all our fault."
The $604,000 campaign coincided with the start of the school year and also features such zingers as "Oh sure, you'll definitely win the lottery" and "Because marrying rich may not pan out."
"We know the government is clearly promoting a jobs plan and there's all these jobs for ship building and industrial work but you can't force people to take on a particular job in this day and age and certainly not with the message they're using that being a hipster is not a real job," said Cameron Bell, of the Northern Undergraduate Student Society at the University of Northern B.C. in Prince George.