Thursday, October 11th, 2012
VanArts Helps Turn Game Design and Animation Diplomas Into Degrees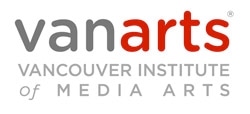 Students studying at VanArts – Vancouver Institute of Media Arts can now easily turn their diploma in animation or game design into a degree. The school has articulation agreements with Deakin University in Melbourne, Woodbury University in Burbank and Media Design School in Auckland.
"These partnerships may not only save you money in tuition cost, but allows you to transition easily from VanArts to the partner institution while continuing your educational pathway in your chosen field of study," said VanArts' website.
"If you choose to complete your BA degree abroad, there is the added advantage of living and working in another country to further enrich your life and career."
A few career pathways might include:
A 2D/3D Character Animation grad could move onto Woodbury University (United States) to pursue a Bachelor of Fine Arts (Animation)
A 2D/3D Character Animation grad could move onto Deakin University (Australia) to pursue a Bachelor of Film and Digital Media (Animation)
A Game Art & Design grad could move onto Media Design School (New Zealand); Laureate International Universities network to pursue Bachelor of Creative Technologies (Game Art).
Some students can earn their degree in as little as one year after their studies at VanArts.
Schools mentioned: VanArts – Vancouver Institute of Media Arts