Tuesday, September 25th, 2012
Fundraiser Event for the TEAL Charitable Foundation Refugee Award

The Association of BC Teachers of English as an Additional Language (BC TEAL) is hosting a fundraising event called the "Climb for the Cause 2012 – Grouse Grind" on September 30, 2012.
Their goal is to raise $100,000 for a $4000-5000 scholarship for someone who came to Canada as a refugee and who requires financial assistance to attend post-secondary studies.
"Refugees to Canada often arrive with few possessions and little money. They have sought and received refuge from Canada, but they still struggle to escape the difficulties of adapting to a new culture, finding gainful employment, and being able to afford a post-secondary education," said officials from BC TEAL.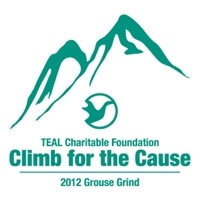 Last year's grateful recipients were Tha Chin Hlawn and Kue Bway, both originally from Myanmar. Their incredible story can be read at BC TEAL's website.
"For many children of refugee families, there is no choice but to forsake a college or university education in order to work in low income jobs that allow them to support their family. This is a difficult cycle to break and may span generations."
Pledges can be made online, and receipts for donations are eligible for charitable tax credits. You can also contact the BC TEAL office to find out how else you can help.