Wednesday, September 12th, 2012
Workopolis Lists 6 Signs That Your Job Isn't For You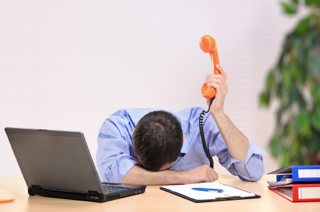 Thinking about leaving your current job for a new career somewhere else? You're not alone. But is this just a funk or is it really time for you to move on?
We all dislike certain parts of our jobs and think about moving on from time to time. But does the frequency we have those thoughts mean anything? How can we tell if we're better off in another field, or if the grass just looks greener from over here?
A recent blog post from Workopolis' Peter Harris examines that very question. He lists the following as signs that you're currently in the wrong job:
You're only in it for the money
You don't enjoy the work itself
You dread the idea of going to work
The team is out to get you
The rest of your life is no good either (because of work)
There is no growth or learning potential
"Because everything changes, we have to as well," wrote Harris.
"The real wages we garner from any job are the experiences we gain, the skills we acquire, and the connections we make. These are the things that a career is made of. And a career spans many jobs: sometimes the right ones and sometimes the wrong ones."
If you're looking to go back to school, click here to find a program in your area.