Friday, August 31st, 2012
The Harris Institute Adds New Faculty and New Courses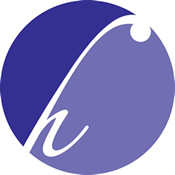 Toronto's Harris Institute For the Arts is offering more for their sound and music students by adding more programs and new faculty.
The first new instructor is Shahab Mobasher, who has the most Pro Tools HD9 Certifications in Ontario (Expert Music, Operator Post, Operator Music plus Operator Venue 2.8) and an MA in Sound Production from Napier. He will be teaching two new'Pro Tools HD' courses.
Elsewhere, Adam Hare (Interactive Production, Universal) will be teaching 'Digital Marketing' with Ashley Sperling. And Eric Abrahams (Audio Mixer at CTV/TSN/NHL Network) is teaching a new course on 'Broadcast Audio' with field trips to Sportsnet.
These new teachers and offerings will bolster The Harris Institute's current offerings of Arts Management Program (AMP), Audio Production Program (APP), Harris International Program (HIP), Professional Development Program (PDP).
Founded in 1989, the college was the first to introduce accelerated one-year diploma programs taught by active industry leaders. Since then, they have grown to one of the industry's most respected schools and have trained and staffed Grammy, Juno, and Gemini winning talent. They now staff 64 faculty members at their Toronto location.
Schools mentioned: Harris Institute For the Arts