Friday, August 31st, 2012
KLC College Organizes Charity Golf Tournament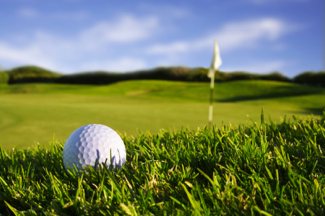 Some staff and alumni from KLC College teed off for a great cause and raised a lot of money doing so.
Audrey DeCecco wanted to help KLC College give back to the community, when one of their colleagues was diagnosed with multiple sclerosis. Their efforts ended up raising more than $2100.00.
"The organizing committee of Audrey DeCecco, Jane Grant, Cindy Coulter and Cyndi Howe got to work," said KLC College in a statement.
"They recruited John Grant, Jane's husband, who is a member of the Inverary Golf and Country Club. John quickly contacted owner Don Wok who provided a great steak dinner and golf package that allowed us to sell tickets at a reasonable price."
Hyundai Kingston's owner, Scott Sly, provided a brand new Hyundai Elantra GT as the prize for a hole-in-one on the tenth hole. Sadly, nobody drove home the victory vehicle.
Over sixty participants took part in the shotgun tournament, with the team of Ken Hamilton, Steve Williams, Glen Leeder and Andrew Meeks posting the lowest score of 60. The "most honest" score was a nameless team who posted a 116.
Everyone from KLC were elated by the success of the event and have said they hope to double, or even triple the proceeds next year.
Schools mentioned: KLC College