Thursday, August 9th, 2012
Premier Ghiz Announces Interest Free Loans for Prince Edward Island Students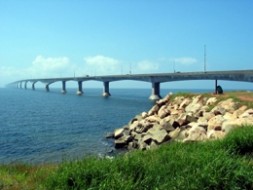 Good news for college and university students in Prince Edward Island. Premier Robert Ghiz has announced that, as of October 1st of this year, the province will implement a zero per cent interest rate on the Provincial Student Loan program.
"We are investing into the full lifespan of our students – early years learning, kindergarten to high school, and post-secondary learning," said Premier Ghiz.
"Education is the best investment for the future of Prince Edward Island. I hope that this program will encourage more Prince Edward Island students to attend post-secondary education and training."
It is estimated that the total cost of this new program is approximately $500,000 a year. However, the savings on the average student loan in the first year of repayment will be approximately $1,000.
"There is the need for investing into skills and knowledge in order to achieve employment in the global economy. The Government of Prince Edward Island is committed to ensuring Islanders have the supports necessary to be a part of this changing labour force," said Premier Ghiz.
It is also estimated that there are currently about 2,600 Provincial student loans issued after January 1, 2001, that are still in repayment status.