Friday, August 3rd, 2012
Will Simon Fraser University Join The NCAA?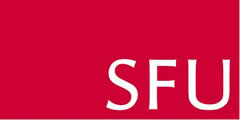 The NCAA's Executive Committee has opened their doors slightly so that Simon Fraser University can join their ranks. A change in their constitutional language has positioned Simon Fraser to become the first school from outside the United States to join the NCAA.
This would be a very welcome development for student athletes at Simon Fraser, as they could face off against Division II competition from the US. Simon Fraser currently has competitive teams in sports such as:
Basketball – Men's and Women's
Football
Soccer – Men's and women's
Cross Country – Men's and women's
Track and Field – Men's and women's
Volleyball
Wrestling – Men's and women's
Swimming and Diving – Men's and women's
The move still needs a green-light vote from the Division II President's Council next week. If approved, Simon Fraser could be playing games this coming fall as a full NCAA member.
The NCAA Executive Committee also voted this week to include Mexican schools for consideration. If the Division II presidents approve the proposal next week, the Mexico expansion could begin next year.
This marks the first time since the NCAA adopted a 10-year pilot program for Canadian schools that a university has moved this close to full NCAA membership.