Thursday, August 2nd, 2012
National Association of Career Colleges Backs Government on International Students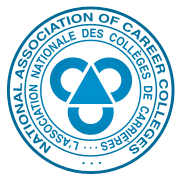 The Federal government recently announced new regulations for international students studying in Canada. According to the National Association of Career Colleges (NACC), these new regulations are a step in the right direction.
"The National Association of Career Colleges supports the government's plans and hopes the legitimacy of private career colleges as a viable educational option will be recognized," said Serge Buy, CEO of the NACC.
"New regulations recently announced by the federal government should ensure that foreign students follow through on their study plans in Canada, and that students attend legitimate educational institutions."
He added, "This will reduce the number of international students who obtain student visas but do not pursue their studies and protect those students who are eager to take advantage of a world-class educational system… International students flock to Canada because of our reputation for delivering high quality education. But current rules surrounding the program are weak, offering little protection for students."
Since 1896, The NACC has acted as an umbrella organization for its affiliated provincial career college associations.
"Canadian students are free to attend career colleges. Shouldn't international students have the same choices," said Buy.