Tuesday, July 24th, 2012
Ontario Undergraduate Students Suggest How to Improve Education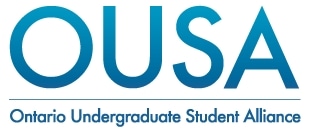 The Ontario Undergraduate Student Alliance (OUSA) has a number of suggestions for the government on how to improve the state of education in Ontario.
The OUSA recently released a document called Educated Reform: striving for higher quality education at Ontario universities. The document presents the OUSA's position on a wide range of topics related to the Ontario post-secondary education sector.
"Educated Reform provides OUSA's initial research and recommendations based on the questions in the Ministry's discussion paper," said Rylan Kinnon, OUSA Executive Director.
"OUSA looks forward to discussing our recommendations and research with the Ministry and other sector stakeholders in the roundtable discussions throughout the summer."
The document explores steps that the government can take to improve the quality of Ontario's universities, with little or no additional cost.
It recommends:
The implementation of Ontario teaching chairs & teaching-focused faculty
Experiential education
Improved credit transfer
Online learning
"In the face of fiscal uncertainty, we encourage the government and universities to make better use of current funding," said Alysha Li, President of OUSA.
OUSA represents over 150,000 professional and undergraduate, full- and part-time university students at nine member associations across Ontario.