Friday, June 22nd, 2012
Studying Tourism? BC Expects 101,000 New Jobs by 2020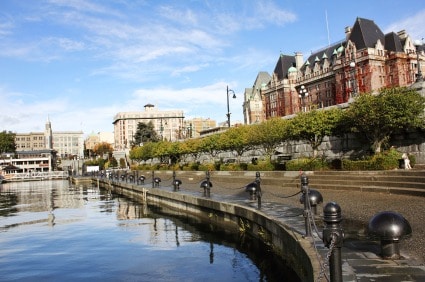 If you're studying tourism anywhere in Canada, British Columbia is where you might want to be after college. go2, the BC tourism industry's human resource association recently announced that they expect 101,000 new job openings in the industry by 2020.
"After several years of slow labour growth, the tourism industry is poised to expand," said Arlene Keis, CEO of go2.

"Labour shortages are already being felt in places like Northern BC and in the Rockies regions. By 2016, the crunch will be more acute throughout the province."
Almost half of the 101,000 openings will be new jobs created by growth and expansion in tourism and should account for roughly 44,220 more jobs. Another 57,000 openings should come from replacements and retirements.
These jobs are projected to come in:
Food and Beverage Services (43,410 openings)
Recreation and Entertainment (20,530 openings)
The Accommodation sector (18,920 openings).
"Our government is committed to providing British Columbians with the skills training opportunities needed to fill the anticipated one million job openings in our province by 2020," said Pat Bell, Minister of Jobs, Tourism and Innovation.
Want to work in tourism and be part of this boom? You can study at schools like: