Monday, June 11th, 2012
Dispute Between the Quebec Government and Students Costs Some Small Business $12,600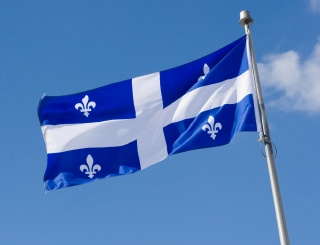 As student protests in Quebec have grabbed headlines across the world, nobody is talking about the local impact on small businesses.
A recent survey conducted by the Canadian Federation of Independent Business (CFIB) reveals that 11 per cent of survey respondents state that, since the beginning of the conflict, they have faced losses that, on average, are estimated to be $12,565 per business.
"For affected businesses, $12,600 is a large sum of money. These are losses that small business owners will have to cover out of their own pockets. This also means lost job creation, lost hours of work and delayed investments," said Martine Hébert, CFIB's Quebec vice-president.
The same survey reveals that:
51 per cent of respondents agree a moderator should be brought in, while 41 per cent disagree.
62 per cent feel the government and student representatives should resume negotiations, while one-third of respondents disagree.
77 per cent agree with the government's modified proposal to raise university tuition fees gradually from $2,168 to $3,946 annually in seven years.
61 per cent feel student representatives should make more concessions, whereas 30 per cent believe that both students and the government have a role to play in reaching a solution.