Monday, May 28th, 2012
Ontario Government Helps Students Find Summer Jobs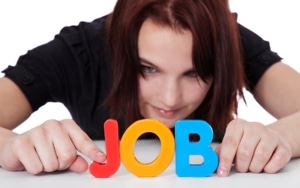 As Ontario's college and university students pound the pavement to find a summer job, Ontario's government wants to make it easier on them. Dalton McGuinty's provincial government recently launched their Summer Jobs Strategy to help students find work, create their own job, or make themselves more marketable.
"With a summer job, students discover what a workplace is really like, and learn about their own strengths and talents. Young people can earn money for their studies, gain new experiences, and contribute to Ontario's overall future," said Glen Murray, Minister of Training, Colleges and Universities.
Ontario's summer jobs programs and services are open to students aged 15 to 30 years old, so it's extended to many mature students who might be changing career paths, or starting over.
Using Employment Ontario's Summer Jobs website, students can:
Find job listings
Search for a job through Employment Ontario agencies
Improve their marketing skills and resume writing
Apply for a job with the Ontario government
They can also receive help launching their own summer business.
"These initiatives generate exciting summer employment opportunities for youth, and foster tomorrow's business leaders," said Brad Duguid, Minister of Economic Development and Innovation.
"Giving students a chance to see first hand how their company's bottom line affects them economically offers students a real appreciation for business – and motivates them to work all that much harder."