Monday, May 28th, 2012
The Art Institute of Vancouver Awards Culinary Scholarships to Teens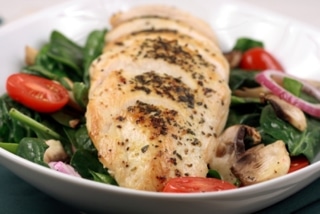 He was up against 8 other hungry chefs, but Jesse Gilmour was good enough to win a $4000.00 scholarship from The Art Institute of Vancouver.
Gilmour currently attends King David High School and will be studying the culinary arts next year after winning The Art Institute of Vancouver Best Teen Chef 2012.
"Jesse really stood out with a stellar performance. Though we were very impressed by everyone who competed in The Art Institute of Vancouver Cook-Off Competitions this year. Their passion and enthusiasm for the culinary arts is inspiring," said Chef Benjamin Faber, academic director at The International Culinary School at The Art Institute of Vancouver.
All 9 competitors were asked to prepare and serve a two-course meal in just two hours. The meal was a Sautéed Breast of Chicken with Creative Garnish, Rice Pilaf and Broccoli Sauté. The competitors were then judged on knife skills, safety, sanitation, organization, cooking techniques, and clean-up, and five specific qualities of the finished dishes – temperature, taste, texture, portion size and presentation.
"I find that music like food is a medium that allows me to express myself freely," said Gilmour, who also plays the guitar.
Schools mentioned: The Art Institute of Vancouver