Thursday, May 17th, 2012
Government of Canada Announces More Support For Part-time Students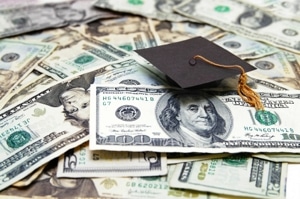 Good news for Canada's part-time college and university students. This week, The Government of Canada announced that they will invest approximately $22.5 million over the next 10 years to increase accessibility for student financial assistance.
"Our Government is delivering on our commitment to support part-time students by enabling more low- and middle-income Canadians to attend school while working," said the Honourable Diane Finley, Minister of Human Resources and Skills Development.
The government projected that over 2,500 additional part-time students will be eligible for a Canada Student Loan in year one, rising to just under 8,000 in year five. That translates to just under 500 additional part-time students who will receive a Canada Student Grant in year one, rising to about 1,500 in year five and ongoing.
"Our Government's top priorities are job creation, economic growth and long-term prosperity for Canadians," said Dr. Kellie Leitch, Parliamentary Secretary to Minster Finley.
"We recognize the important role post-secondary education and training plays in ensuring a strong, competitive and flexible workforce in the future."
They are also making other improvements to Canada Student Loans and Grants, such as increasing the full-time grants income eligibility thresholds for low- and middle-income students (updated annually).
They are also looking to simplify the delivery of student financial assistance.